Food Security and Livelihood Programmes
The Program's goal is to enhance Food, Nutrition Security & Sustainable Livelihood for the Poor marginalized, and people with special needs in South Sudan. 
Access to Justice, Security & Human Rights
The goal of program is to strengthening justice and security institutions, delivering equitable access to justice to the most vulnerable, increasing community security, especially in conflicted areas, and enhance national human rights awareness.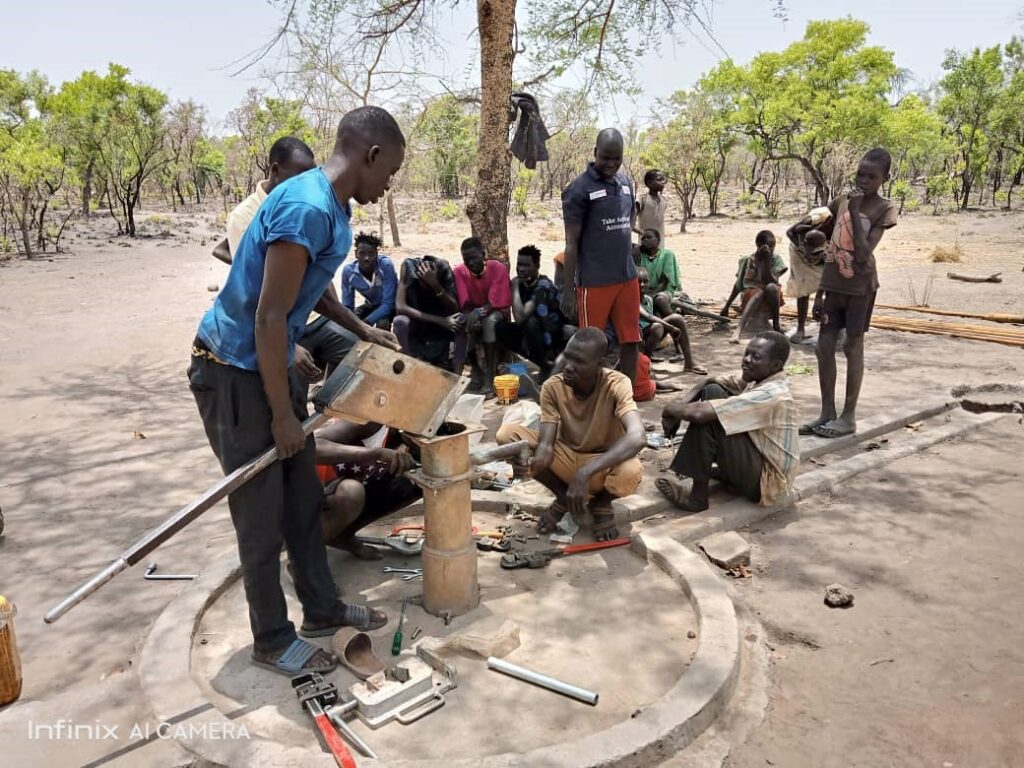 WASH Programmes
The Goal of Program is to increase Access to safe affordable & sufficient drinking cleaning water and enhance capacity of Water Users Management and Community Hygiene & Sanitation Practices for all.
Gender-Based Violent Programmes (GBV)
The Goal of the Program is to promote community Resilience, through capacity building of Community based-systems, statutory and traditional legal/justice systems, with relevant knowledge and skills in the protection and elimination of all forms of GBV for all. 
Education program
The program aims to enhance School facilities and capacity building of teachers to offer Quality, relevant, equitable education in a safe and protective learning environment for all.
Peace Building and Conflict Management
The Goal of the Program is to strengthen Community Peace Based Building Strategies to enhance sustainable peaceful co-existence and social mobility among the conflict-affected communities of South Sudan.
Youths and women empowerment
The goal of the program is to promote youths and women on technical skills, economically (vocational skills and start-up capitals) and capacity building on Community's based-systems with relevant knowledge and skills in protection and conflict management for all 
Emergency Preparedness and Recovery program
The Goal of the Program is to respond appropriately and timely in emergency humanitarian crises to save the lives of the affected population by any natural or man-made disaster with respect and dignity.